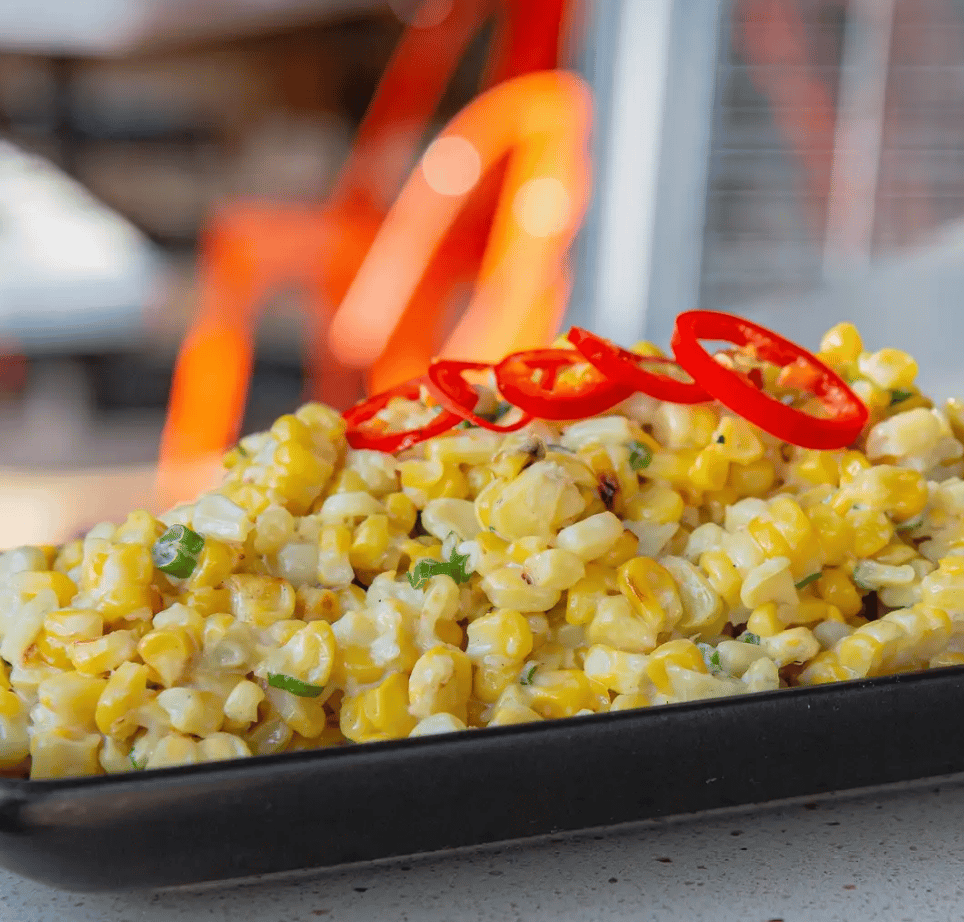 Street Corn
Street Corn
Street corn at District Table and Bar is a house favorite. Not many guests pass on this appetizer. The street corn is one of our house staples. We always have it on our menu.
According to reviewers, this dish is "the best street corn they've ever had," "decadent and fresh and zingy all at once," and even skeptics at the table were converted after trying it. One reviewer even had to put in a second order!
In conclusion, street corn is a must-try dish that's sure to please any palate. Whether you make it at home or grab a bite at District Table and Bar, you won't be disappointed. Enjoy!
If you can't make it to District Table, here is a great recipe for home (we use fresno peppers instead of chili powder)
Street corn, also known as elote, is a popular street food in Mexico that has made its way into the hearts and stomachs of foodies all over the world. This dish is a delicious combination of fresh sweet corn, tangy mayo, salty cheese, and a touch of heat from chili powder, all topped off with a squeeze of lime juice.
If you're looking for a twist on traditional corn on the cob, street corn is the way to go. The flavors come together in a way that will have you wanting more, even after you've finished your first cob.
Here's a recipe for street corn that you can make at home:
Ingredients:
4 ears of sweet corn
1/2 cup of mayonnaise
1/2 cup of crumbled cotija cheese
1 tsp chili powder
Salt and pepper, to taste
1 lime, cut into wedges
Instructions:
Boil or grill the corn until it's tender and lightly charred.
Spread the mayonnaise over each cob, covering it entirely.
Sprinkle the chili powder, salt, and pepper on top of the mayonnaise.
Roll the cob in the crumbled cotija cheese, making sure to cover it completely.
Squeeze fresh lime juice over each cob.
Serve and enjoy!
Happy creating!